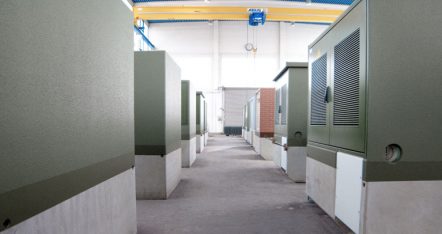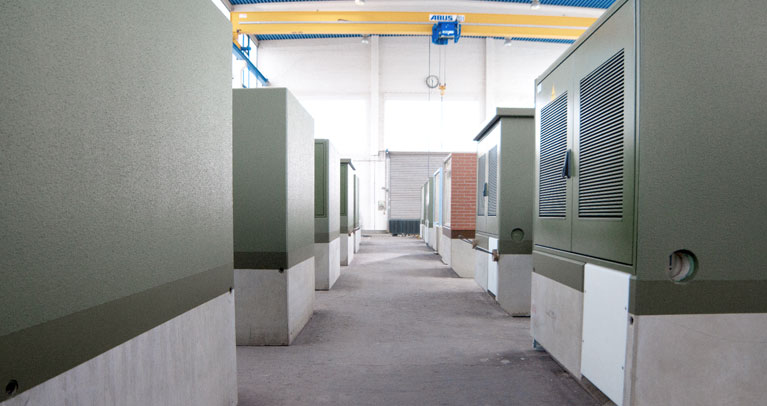 Everything speaks in favor of SCHEIDT.
What makes us special is, on the one hand, the variety of products and, on the other hand, that we work closely with our customers right from the start.
Even if the requirements vary greatly in individual cases, all projects have one thing in common – built-in progress.
So what can we do for you?
SCHEIDT stations protect energy supply and telecommunication facilities and are used as gas control stations, transfer stations, control stations, signal systems, operating and switching units. "Turnkey" produced in element or cell construction.
For storing water-polluting liquids. SCHEIDT drip basins comply with all legal regulations and are adapted to specific requirements of size and purpose. There are three different series for a variety of combination options.
Transformer houses and buildings
Element construction by SCHEIDT: built for ideas, no matter how big. Almost all dimensions, single and multi-floor can be produced, with different roof shapes. Realize your individual projects in a short construction time – with SCHEIDT.
Transformer stations are getting more and more complicated due to the electronics that have to be installed today. We are the specialists for your most modern transformer station: Concrete plus electrical engineering! Into the future with Smart Grid …
When moisture, wear and environmental factors are absorbed and even the interior design is affected, it's time to get value for your investment with SCHEIDT quality measures. Our specialized staff are SIVV-certified for protection, repair, connection, reinforcement.
Good reasons to choose SCHEIDT
Comprehensive product portfolio
Nationwide distribution network
Comprehensive advice and service
Further information