Trend-setting
Electrical installations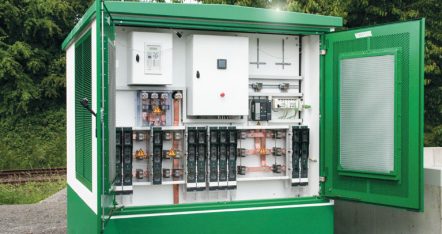 Individual transformer houses
and buildings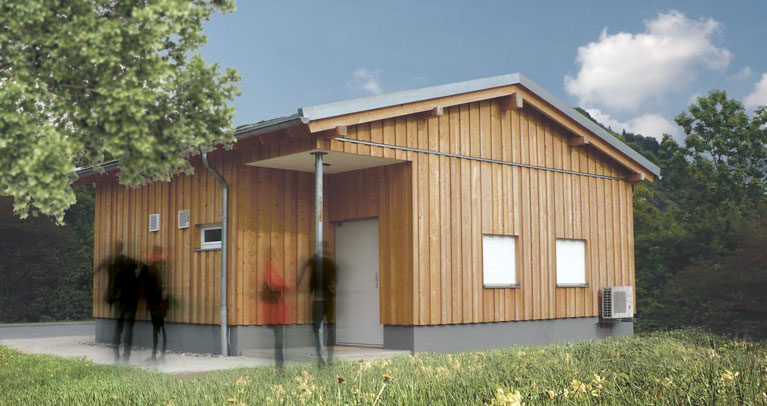 Trend-setting electrical installation of transformer stations and switchgears
The complete package: exterior concrete, interior IQ.
Wherever the future takes hold, municipalities, cities and rural areas, today demand networked, intelligent and holistic solutions to meet the challenges of tomorrow: Energy infrastructures with a supply advantage. This means new construction, conversion or expansion of the stations to put them on a high technology level inside the station structure.
This is where SCHEIDT starts with the full range of smoothly functioning electrical technology. Our well-known high standard also guarantees maximum safety when it comes to the electrical installation of switchgears and transformer stations. First-class trained, state-of-the-art qualified personnel assemble the medium-voltage (switchgear) and low-voltage distribution systems directly at the factory or at your construction site. Your transformer station is ready for use shortly after set-up.
Anchor rails and threaded bushes in the prefabricated concrete elements facilitate assembly and acceptance of the components. Rails and bushes, the reinforcement of the reinforced concrete and all metal parts of the station body that do not belong to the operating circuit are conductively connected with each other: This allows a common earth connection to be routed out of the transformer station. SCHEIDT – for more comfort, more safety, more future.
Advantages of SCHEIDT electrical installations
The latest electronics and control technology
Planning and production of suitable energy distributions
Plant-friendly component installation
Experienced fitters and partners
Technical advice/programming
Complete expansion of local/feeder/switch stations
Professional examination and documentation
Proven transport protection stations/systems
Further information